Kaleidoscope Remix - Single Strand Waistbeads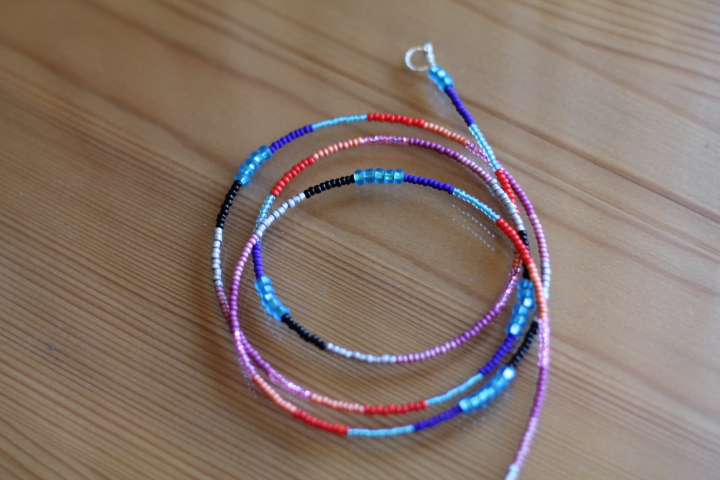 Kaleidoscope Remix - Single Strand Waistbeads
Kaleidoscope Remix - These beautiful, all-glass waistbeads are comprised of tiny seed beads in orange, light blue, turquoise, fuchsia, silver, and black. Whether your waistbeads are hidden or exposed, they will be a constant reminder to walk tall and hold your head high.

This set pairs well with Kaleidoscope Dream

These waist beads are secured using high quality beading wire for strength and durability and are finished with a sterling silver lobster clasp. .
--//

All waistbeads are one-of-a-kind custom made to fit your specified waist size. Please select your waist measurement reflecting where your want your waistbeads to hang.
If you do not see your waist size listed, please choose the nearest size and indicate your exact size in a note when ordering. Larger and smaller sizes are available.
Find out how to measure yourself here
.